Last week, as the end of the academic year was approaching, many (art) schools and universities of the city Gent held their exhibitions & open days inviting new students to join in.
Artevelde University College Gent (Arteveldehogeschool/ Campus Mariakerke - Graphic and Digital Media) opened up its doors on Saturday 24 of June offering
various activities such as a brand new exhibition about letterpress printing + demonstration, lettering & 3D workshop and so much more.
The Artevelde University College Gent is one of Flanders' largest university colleges (+13,000 students). It offers study programs in business management, teacher training, communications, graphic education, health care and social work. The college has various campuses spread over the city, but if you are interested in Graphic and Digital Media course you will be located at the Campus Mariakerke. This school has a long tradition in printing and facilities of their printing department are quite extensive: from offset, letterpress and silkscreen to 3D printing etc. If you want to learn or improve your technical skills regarding the printing machinery, printing processes from A to Z or DTP, this is the place to be.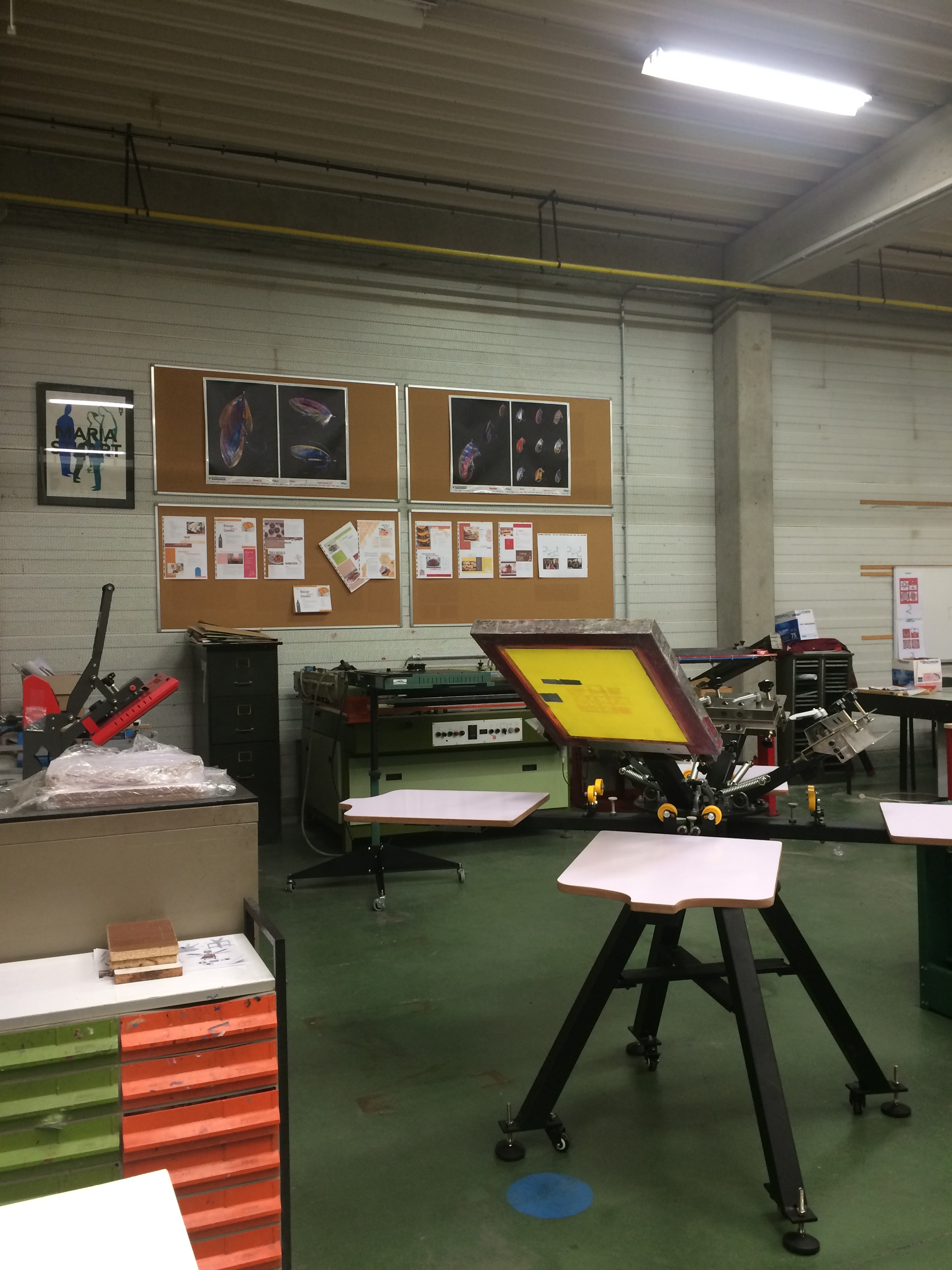 So after being in contact with school about the future exhibition for which they might need some of my works and being curious about its printmaking facilities, I've collected the posters, cards and some additional pieces made by friends and colleagues and took the bus to Campus Mariakerke. After being greeted by Chris & Hilde, walking through the huge room filled with a large offset press, a few Heidelberg presses, then proceeding to the silkscreen and digital printing room I found myself in a light room full of books - the Mediatheek. Here you can find everything you can think of, from the early Emigre magazines to the latest books and magazines covering the topics of infographics, web design, 3-D printing. The exhibitions are normally hosted in the same spacious room.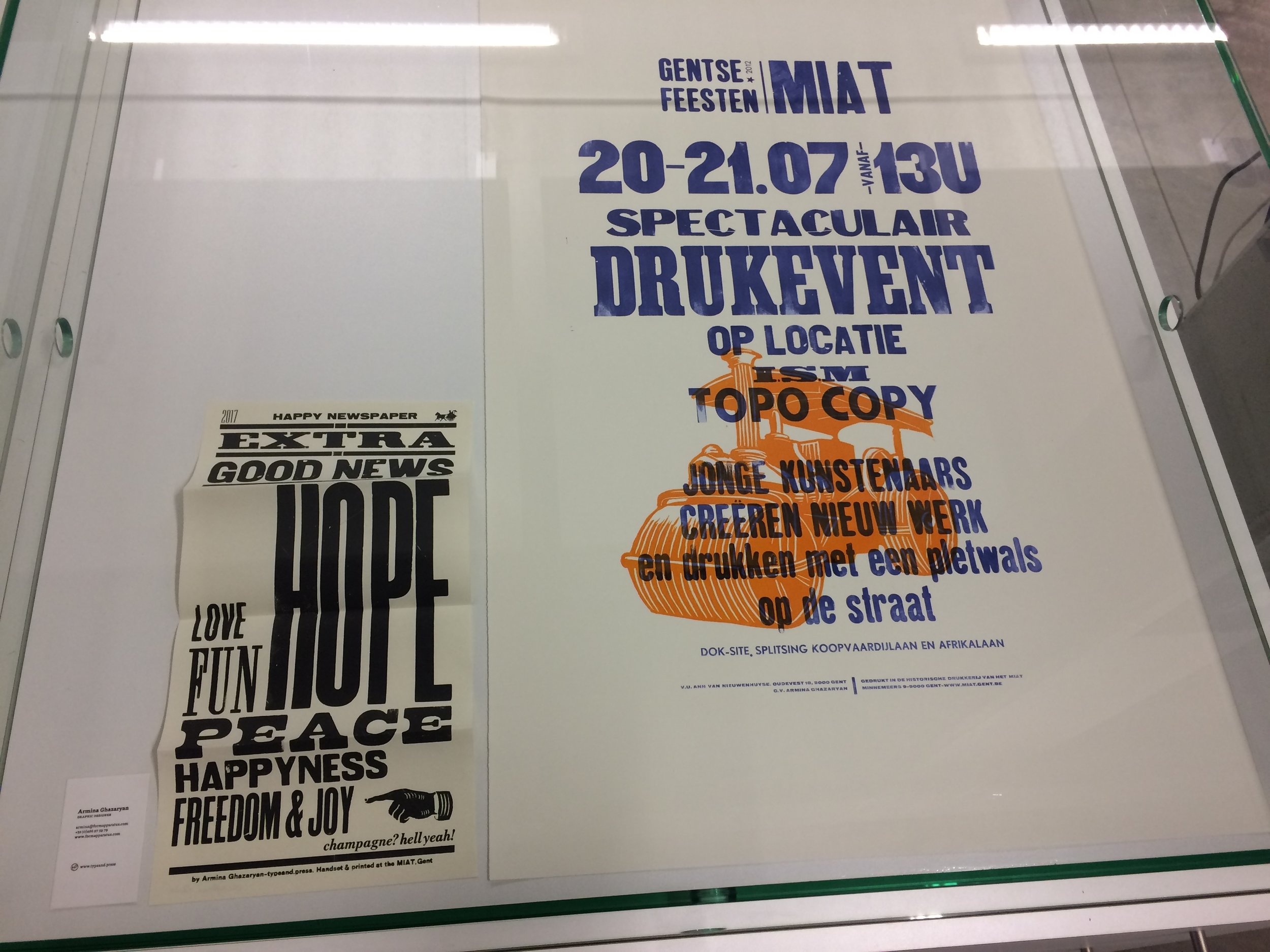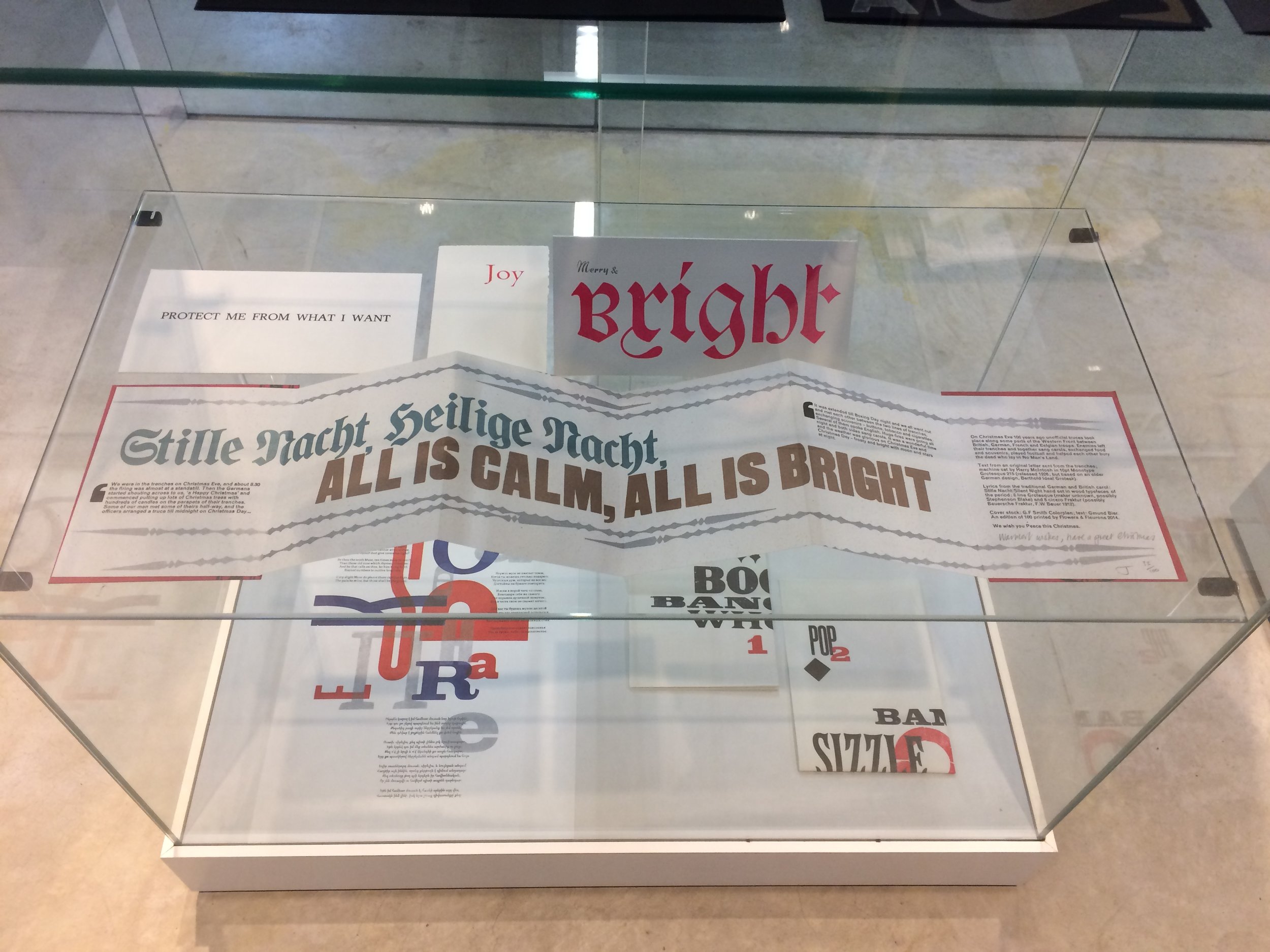 The latest exhibition at the Mediatheek is covering the topic of letterpress printing and has been curated by Chris Schoonejans, a former teacher of the school who is still actively involved in school life and taking care of its extensive archive.
The range of the exhibited projects is quite wide, from the letterpress printed posters I've typeset from wood/metal type at the MIAT museum and the cards from Christmas Cards Exchange project from all over the world, to the various books and ephemera from Chris' collection and a few examples of commercial printing using polymer/magnesium plates. This exhibition is a nice opportunity to showcase the various aspects of the modern letterpress printing to current and future students of the school. It will be open to the public until October.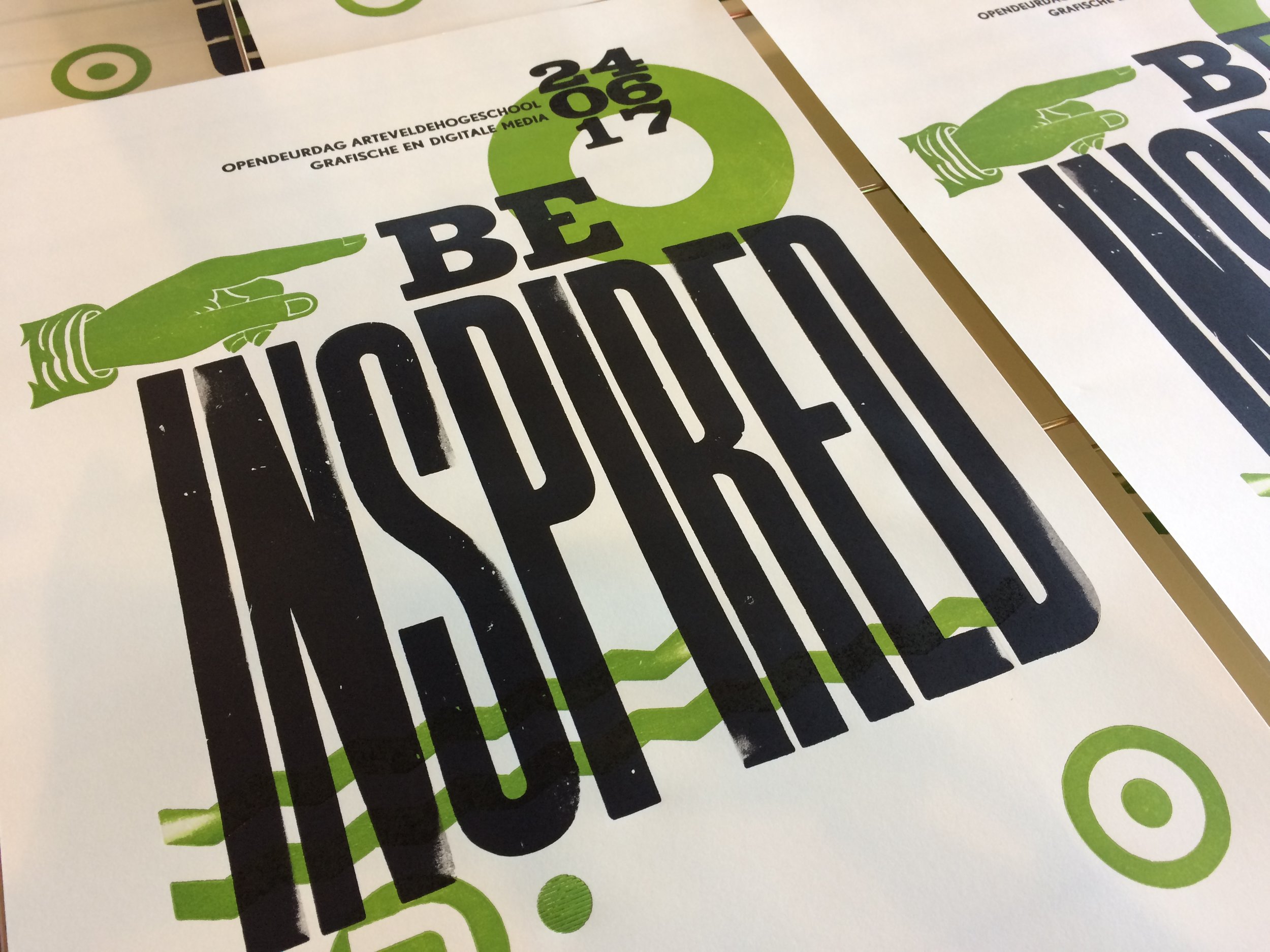 The opening of the exhibition was linked to the Open Days at the Campus Mariakerke and it was decided that a letterpress printing demonstration will be given. For this occasion, based on the colours & visual elements of the initial flyer of the school announcing the Open Days, I've designed a 2-colour poster (A3) using wood/metal type and ornaments available at the MIAT museum. Knowing how busy those Open Days might be I decided to prepare a few things upfront. After preparing two formes, I've printed the first colour (green) on FAG proofing press at the MIAT and finished a few posters by printing it with the second colour (black), so I'd already have dry posters to hand out to people when the first group would arrive. The rest would have to be printed on the spot. On 24th of June, armed with a brayer, ink and an A3 proof press that has already been transported to the school the day before, while the teachers were explaining the advantages of the Graphic and Digital Media course to the new students and their parents, I began the printing session. More than 100 posters have been printed and handed out to the enthusiastic public on that day.
I've spent a lovely day at the Campus Mariakerke printing posters on a proof press, chatting with teachers and students about typography and letterpress printing. I hope the students were inspired and we might see some examples of their work featuring wood or/and metal type in the near future ;)
more pictures here