From February 4 until 27 May 2012 the Museum Het Valkhof will hold an exhibition of Dutch artist Ben Joosten - 'Naar de letter – prenten in oekdruk' (To the letter - letterpress prints).
The museum will display a selection of typographic prints as well as the documentary film 'Naar de letter' (To the letter) by Hanne van der Woude. I couldn't find info about of this documentary (or trailer) but found some 'making of' pictures and I'm curious about this documentary.
photo by letterpressamsterdam
The book by Ben Joosten (with cover designed by the artist himself) - "Ben Joosten. Tussen brons en lood" (Ben Joosten. Between bronze and lead), which received The Best Dutch Book Designs 2011 award will be available during this exhibition as well.
Throughout his artistic career, while initially being a sculptor, Ben Joosten (1931) have been involved in printmaking. His typographic prints have received great appreciation and are included in several museum collections, including the Print Room of the Rijksmuseum Amsterdam, the Groninger Museum, Museum Het Valkhof and Stadtmuseum in Borken.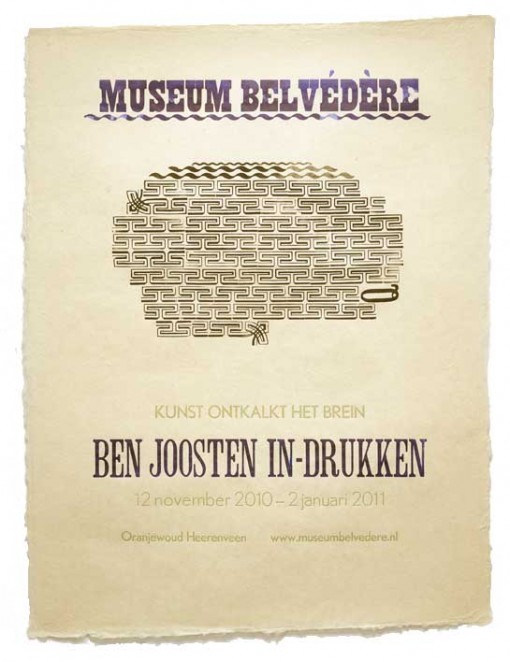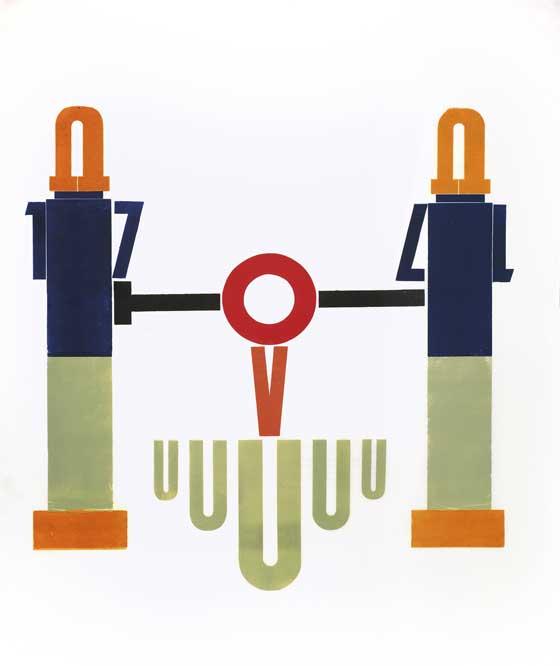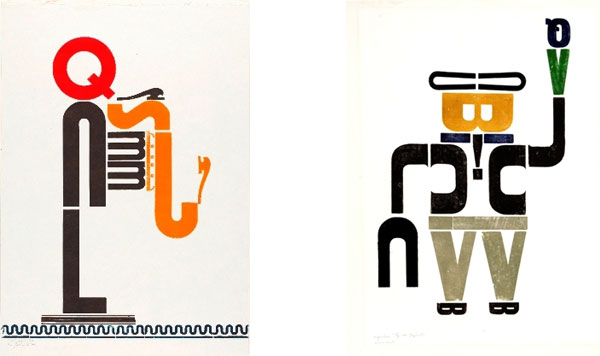 His typographic works reminds me of work by H.N.Werkman, another Dutch artist/printmaker who's bold and experimental work I absolutely admire.
04.02.2012 - 27.05.2012
Museum Het Valkhof
Kelfkensbos 59
6511 TB Nijmegen
The Netherlands
you might also like
"Naar de letter" video by Hanne van der Woude
short film made by students of HKU (in Dutch)
H.N.Werkman (Monographics) book, by Alston Purvis, Laurence King, 2004