This tiny museum located just one street away from my house is a perfect place of tranquility in the historical center of Ghent. The Huis van Alijn tells a timeless story about the culture of
everyday life through ordinary objects and curiosities spread over 3 buildings which have been dated back to the 14th century. After being a hospital, shelter, chapel, and a carpenter shop the building started to decay and in 1941 it has been acquired by the city of Ghent and after restoration opened its doors as the Museum of Folklore/Huis Van Alijn in 1962. A part of exposition is devoted to children's toys and games which is quite interesting. And don't forget to check out the reconstruction of the 19th-century pharmacy, coffee, sweets & barber shop full of vintage packaging and enamel signage.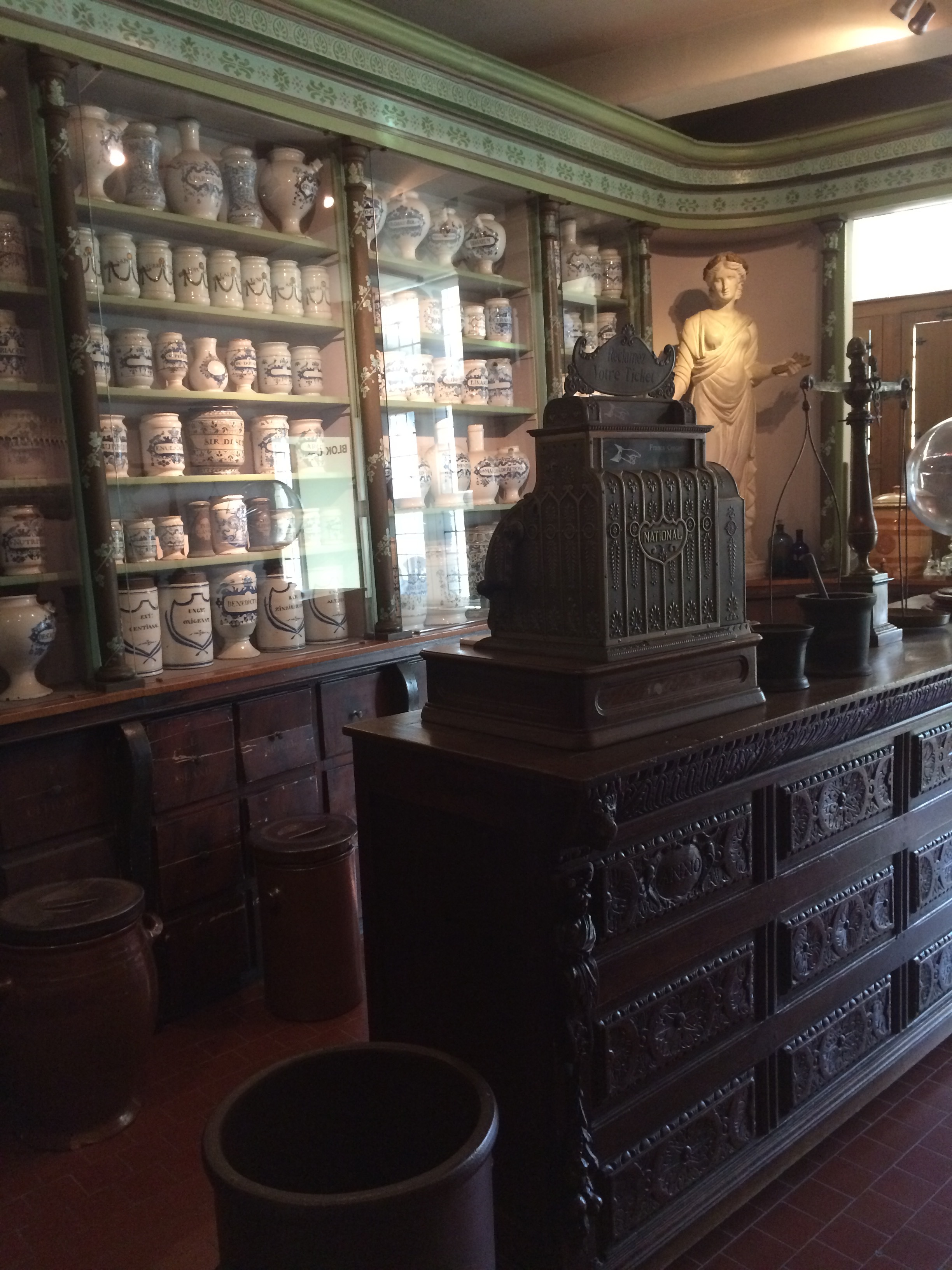 Starting from the main rooms filled with objects related to a christening, childhood, marriage and death (pretty much a life circle, isn't it?) I end up in a bright room full of music instruments and circus & fair (kermis) posters from the end of 19th & mid 20th century.
In 2002 the museum acquired the circus collection of André De Poorter. This collection consists from very valuable lithographs and letterpress printed posters from various Belgian circuses, as well as costumes, photographs and various documents. Recently the posters have been digitized and are now available for the public.
I actually quite like the circus posters of that period, they are still standing out because of the use of primary colours and eye-catchy images accompanied with the most unusual announcements and competitions.